Cats are an interesting species. They are the epitome of mixed signals. One moment they will be loving, purring, and stroking themselves on you. The next moment you have some tiny teeth digging into your skin. Why do cats purr and then bite you?
It's tough to decipher what cats want from you when they can't tell you. It's not like they speak English (although that would be incredible). So when your cat seems to be enjoying the affection you are giving them and then suddenly turns around and bites you, you are right to be confused.
As a cat lover, you need to make an effort to learn how they communicate with you. Animals have signals that they use to show you how they are feeling. And unless you understand these signals and what they mean, there's going to be a lot of confusion and miscommunication. 
You might even be putting your kitties in a situation they don't like without knowing it.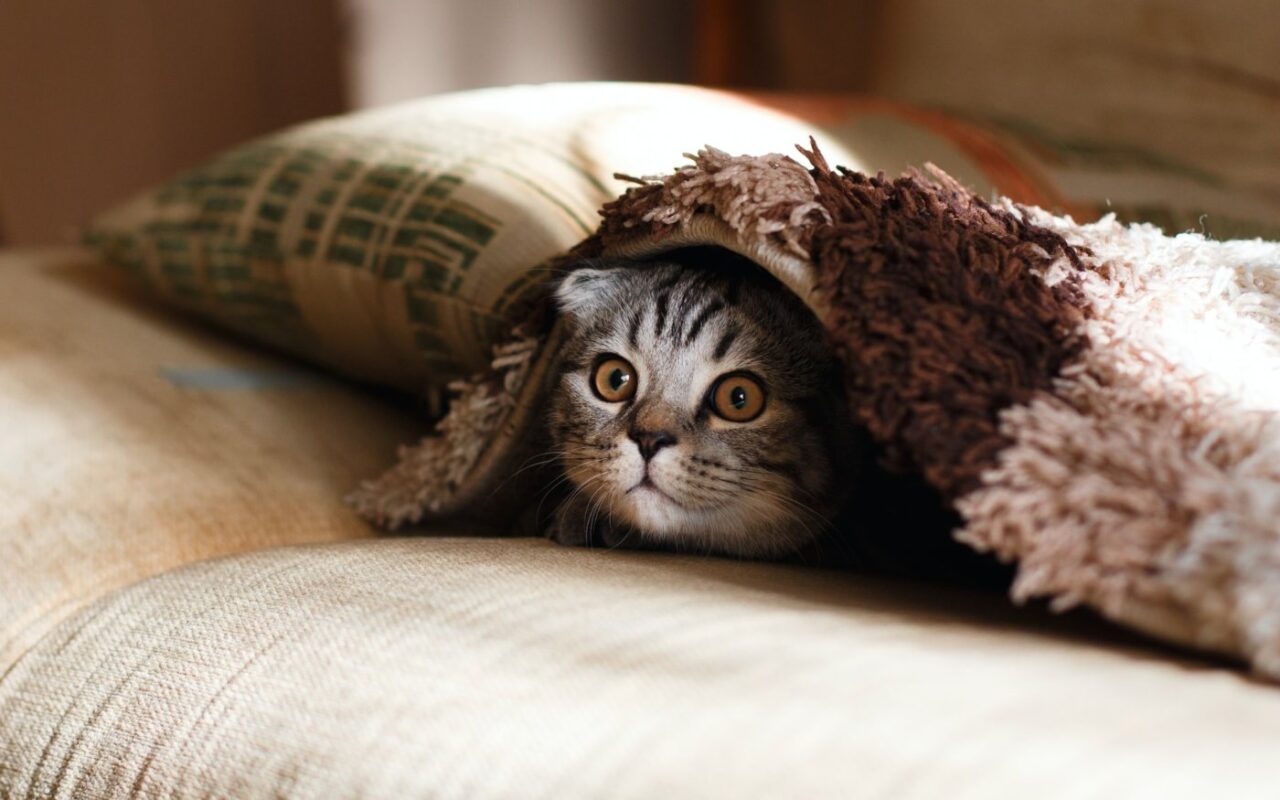 Photo by Mikhail Vasilyev on Unsplash.com
Why do Cats Purr and Then Bite You? 6 Reasons
Cats, just like humans, have been shown to have different personality traits. Animal behaviorists have likened cat types to the Big Five personality system. Extroverted cats will love attention and are extremely curious. They will jump on the lap of someone who doesn't like cats and try to show them why cats are the best.
Neurotic cats love hiding and feel safer when they are hidden from view. Dominant cats will scare the dog and make sure every toy is theirs. Agreeable cats love affection and need to be fussed over. And impulsive cats are anxious and may react unpredictably to stressful situations.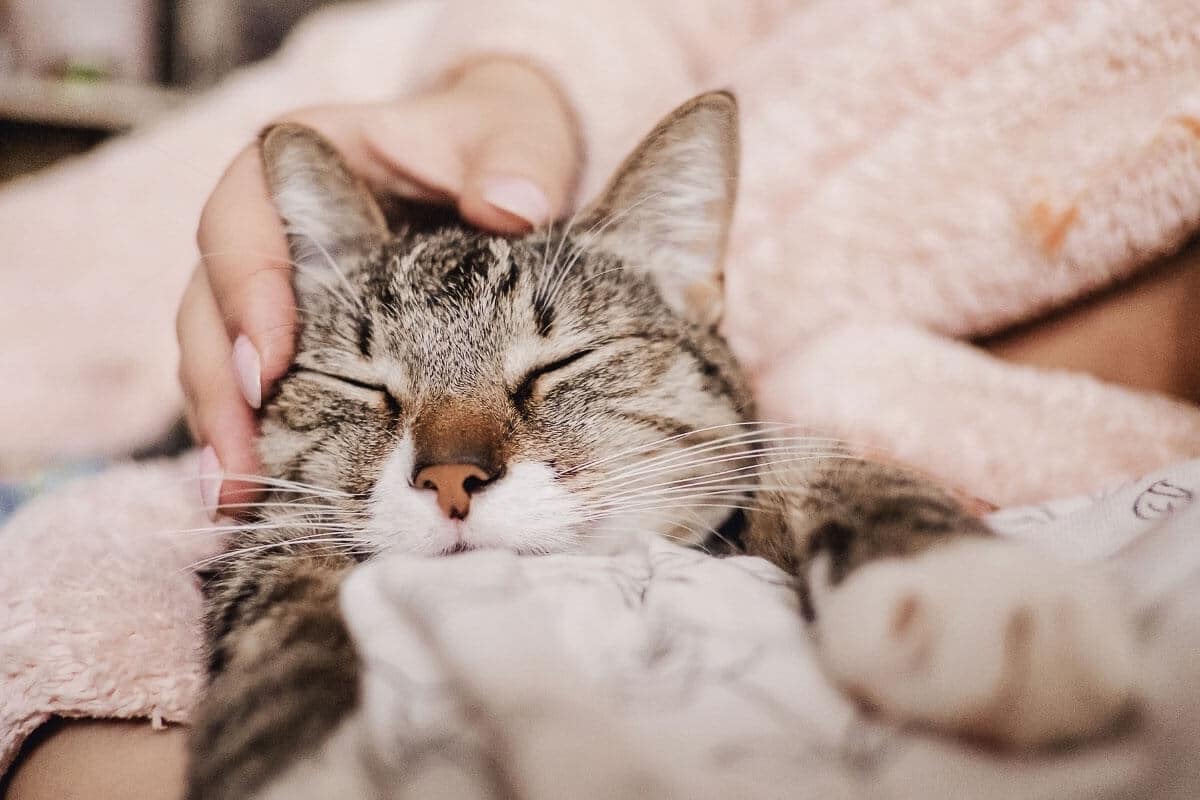 A great way to show your cat affection is to learn what kind of personality they have and make a safe haven for them. Neurotic cats love hiding spots, so create hiding spots and set up tunnel systems for them. Dominant cats need their own toys and food bowls. 
Agreeable cats want physical love and affection (in moderation). Extroverted cats enjoy toys and social interaction. And impulsive cats need a calm environment without a lot of action. With all of these different cat behaviors and personalities, it can be hard to narrow down why they do certain things.
Animal behaviorists have many different theories on why cats purr and then bite you based on animal instinct and years of studying cat behavior. Let's explore some of those theories to see why our lovable gremlins behave this way.
1. Purring as a Warning
Cats use purring for many different reasons. We have been trained to think that a purring cat is a happy cat, but that is not always the case.
Photo by Paul Hanaoka on Unsplash.com
Cats use purring as a way to calm themselves down when they're under stress — kind of how we are taught to do breathing exercises or count to ten. The frequency of a cat's purr has been shown to have healing abilities, and it reigns true for the cats themselves. The frequency of their purr will help calm them down.
They also use purring as a territorial mechanism. Dogs will growl if you infringe on their territory, and cats will purr. When someone new comes into your house, and your cat is purring, it may not be because they're happy. They could be showing this new person that this is their home or you are their owner.
Going back to the healing abilities of purring, cats will purr when they're unwell. It works similarly to when they're stressed: it makes them feel better.
It's vital to do research and learn more about your cat's behavior, because we cannot rely on purring alone to tell us how they're feeling. Cats have different personalities, which translates into various reasons to purr. So the best way to understand our furry friends is to look at their actions.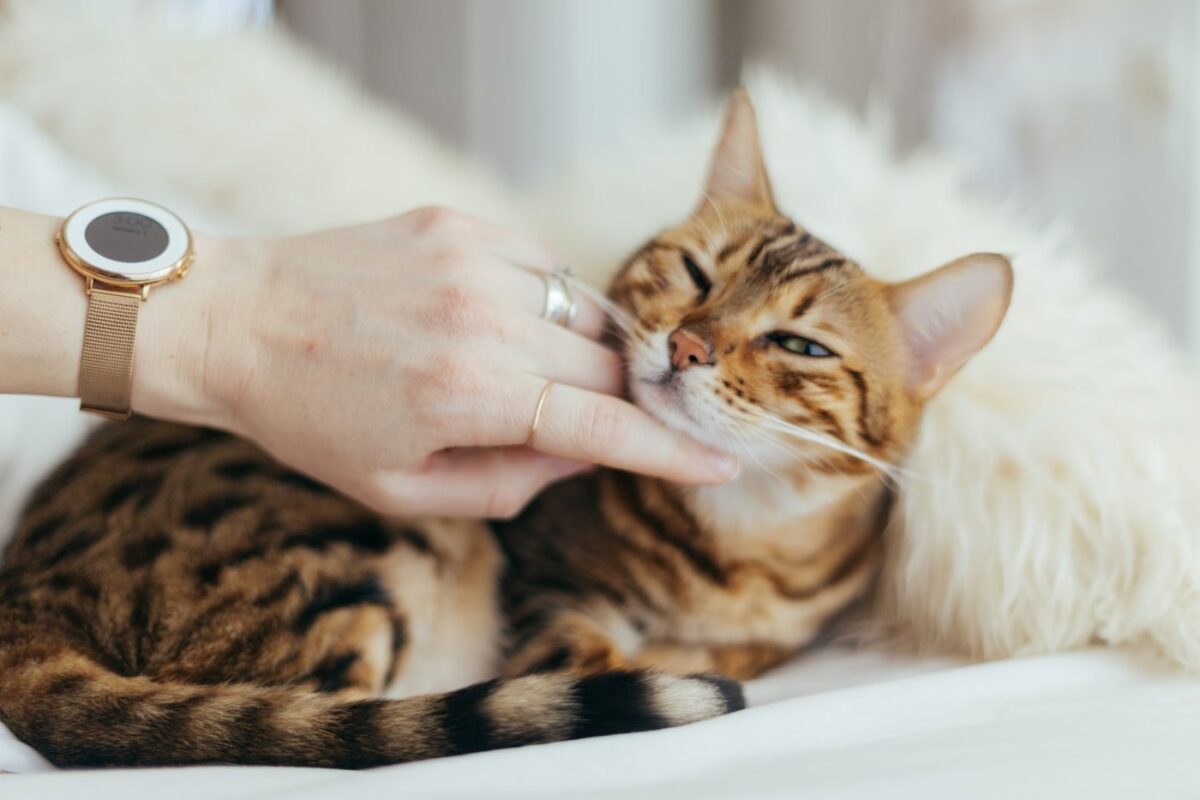 Photo by Paul Hanaoka on Unsplash.com
2. Petting Aggression
This is the most popular theory on why cats will be purring and then suddenly bite you. Petting aggression relates to overstimulation. The cat gets overstimulated from all the touch and petting they're receiving and ends up lashing out at you. 
So yes, your cat was enjoying the affection. But only to a point. Cats also use purring as a way to calm themselves down, so you probably didn't even realize when they stopped enjoying the petting. 
Eventually, if you keep petting them, they will nip at you as a warning to stop touching them. All cats will eventually get overstimulated, but impulsive and neurotic cats have a lower tolerance for excessive petting.
Some things to look out for if you want to know whether your cat is overstimulated include:
Are their ears suddenly flat?
Is their tail swinging back and forth?
Are there any skin twitches happening?
The best way to prevent getting bitten due to overstimulation is to limit the amount of time you spend petting your cat. Every cat has their own limit, and it will tell you if it wants you to continue.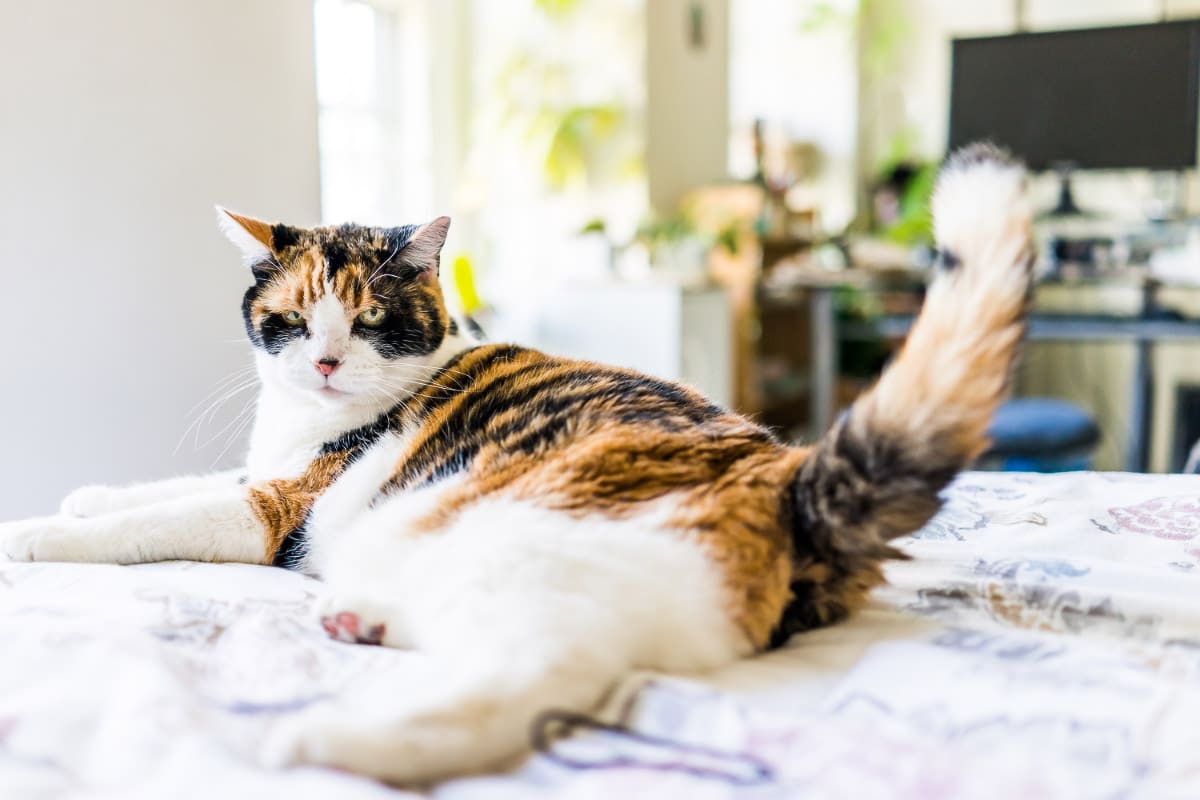 So pet them in short bursts and figure out what their limit is. There are also many different cat calming products on the market that assist them in feeling less stressed and overstimulated in our big human world.
3. Pain
Another reason your cat may be purring and then suddenly bite you is that they're in pain. Their fur can trap static electricity. This means the movement of your hand causes the static to build up and can give them little shocks on their skin.
Especially with elderly cats, you can accidentally touch a sore joint or place on their body. This will cause them pain, and they will retaliate immediately to get you to stop. This is just their natural reaction, so don't take it personally. Humans can scream or speak to show they're in pain, and cats bite.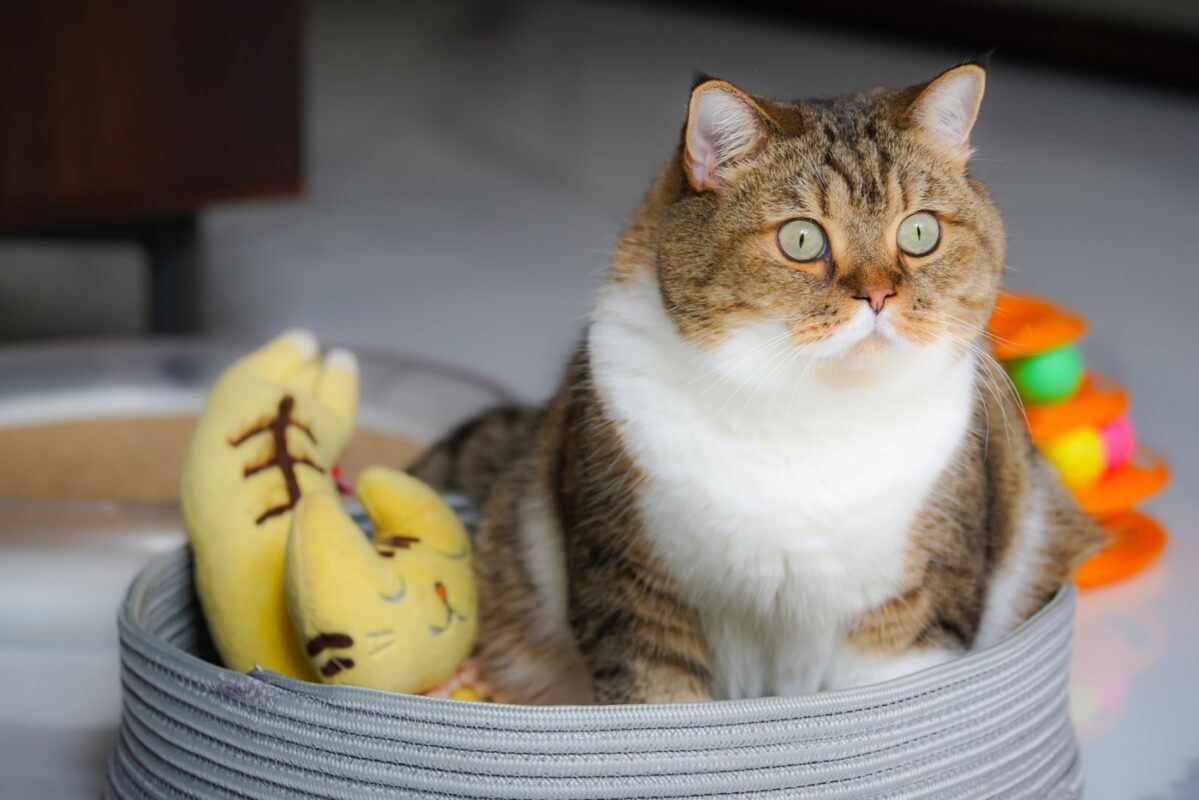 Photo by Ricardo L on Unsplash.com
4. Love Bites
This is probably the best kind of cat bite. Cats give each other love bites to show affection, and they will do the same to you. These usually aren't hard bites but little nips.
It's especially common during playtime. When you're busy playing with your cat, and they nip you, it's them showing affection. It can also be leftover behavior from their kitten days where playing usually included teeth. Cat toys are a perfect way to redirect their biting behavior to something non-fleshy. It's also a great idea to train them not to bite from a young age.
There are, however, some cats that will walk over and nip with seemingly no cause. This is their way of saying, "please give me attention." This is especially common in agreeable cats, who love affection and will demand it from you.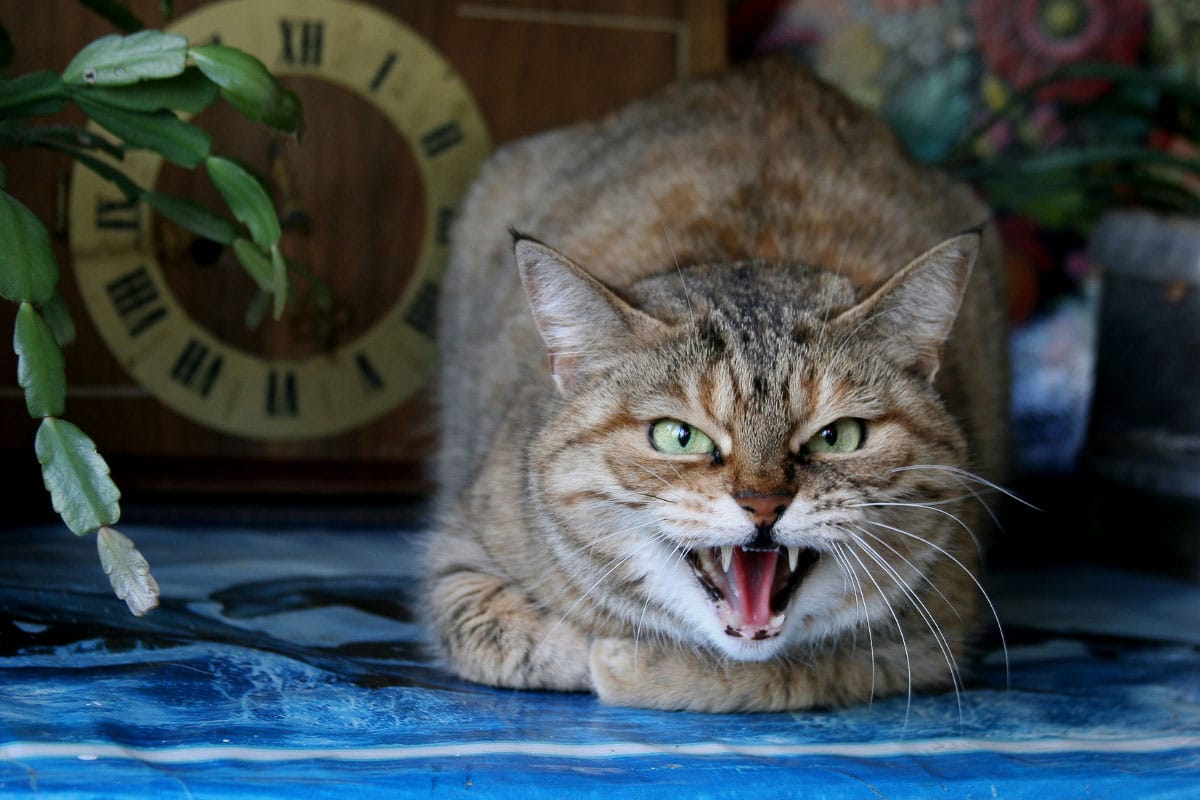 5. Your Kitty is Unwell
When your cat is purring and biting you, it's time to check for some other symptoms. Are they lethargic or depressed? Have they been eating less than usual? If so, your friend may be feeling under the weather, and they're trying to tell you.
As mentioned above, cats will use purring to make themselves feel better when they're sick. The biting comes in when you try to touch them, and they don't want to be bothered. Think about it, if you're sick, do you want to be bothered by someone?
But just because your cat bit you once doesn't mean they're sick. Usually, this will become a regular thing if they're feeling unwell. So if your cat is constantly purring and trying to bite you, it may be time for a vet visit.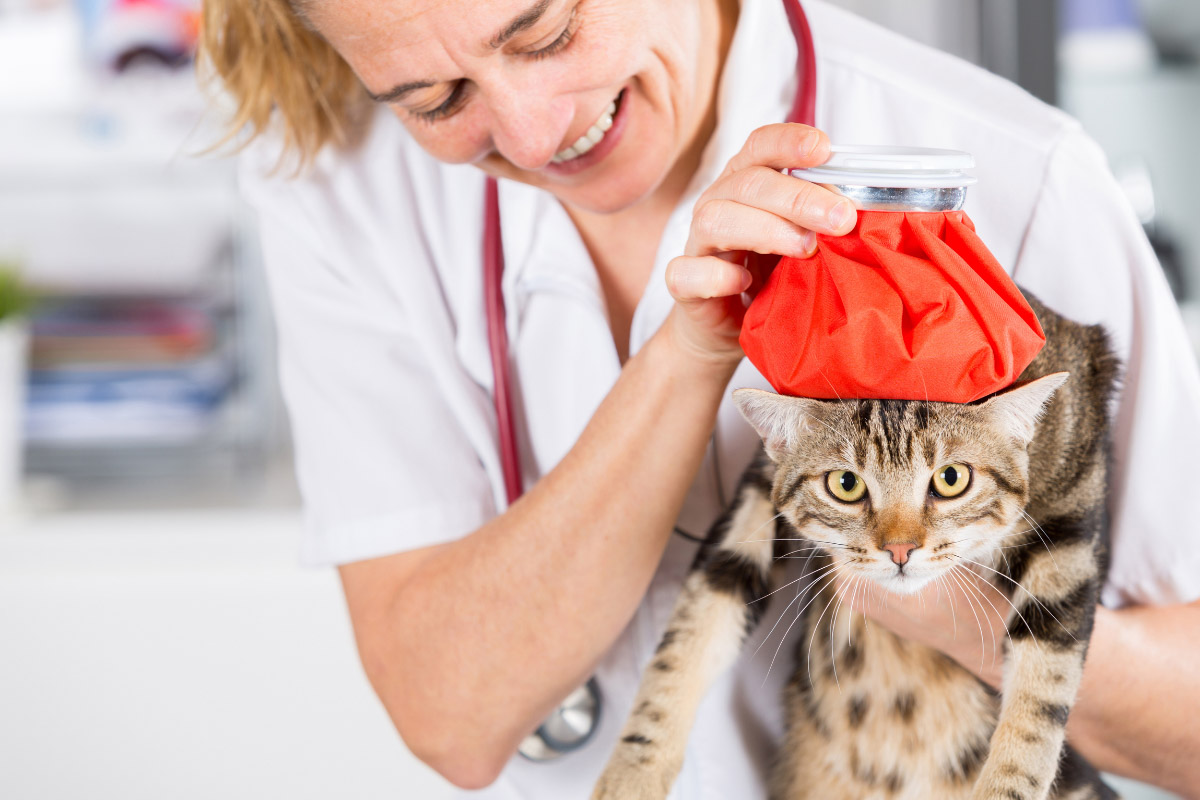 6. Petting Preference
By now, you're probably thinking that cats don't like to be petted. But they do. Cats just have petting preferences. This means that they will prefer being petted in specific areas and not in others. 
If your cat enjoys being rubbed on their belly and you keep trying to pet its little head, this is why it may end up biting you. Especially if they don't like being touched on the head.
Cats are very much like humans, with different personalities and preferences. The best thing you can do for your friend is to see where they enjoy being petted and stick to those areas. But don't pet them for too long, or you know what will happen.
Final Thoughts on Why Cats Purr and Then Bite You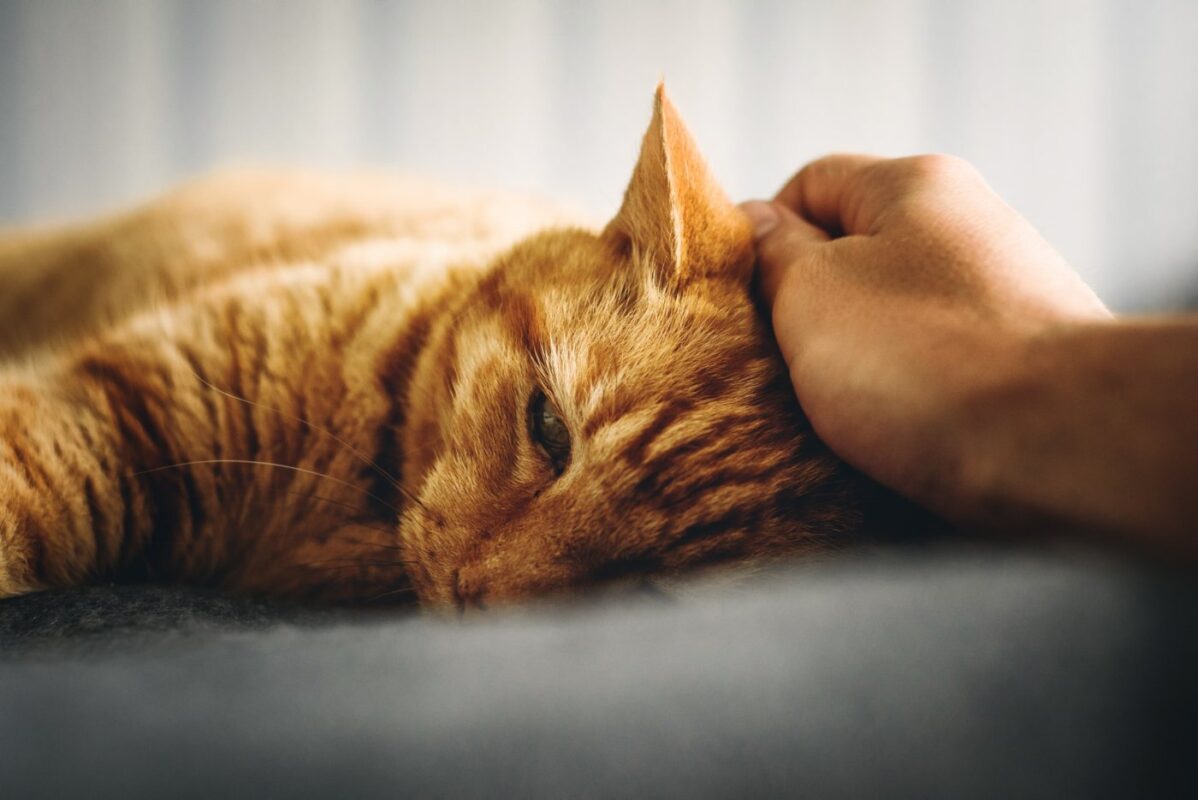 Photo by Alexander Andrews on Unsplash.com
With different personalities and reasons why cats purr, there are a multitude of explanations as to why cats will purr and then bite you. The main point behind this is that your furry friend is trying to tell you something.
Whether they're saying "leave me alone", "love me", or "I am not feeling well", you need to start listening to your cat. Learning the reasons behind their behavior and signs to look out for if they're under stress or feeling sick can be incredibly helpful.
Your cats are trying their best to talk to you and tell you something. You need to also put in the effort and meet them halfway. If you pet them, don't do it for too long. They will usually inform you if they want more by nudging your hands. Learn their personality traits and create an environment that will make them feel safe and happy. And learn how to pet them properly.
These magnificent animals will thank you, and you can live in harmony together without a pair of tiny teeth in your arm.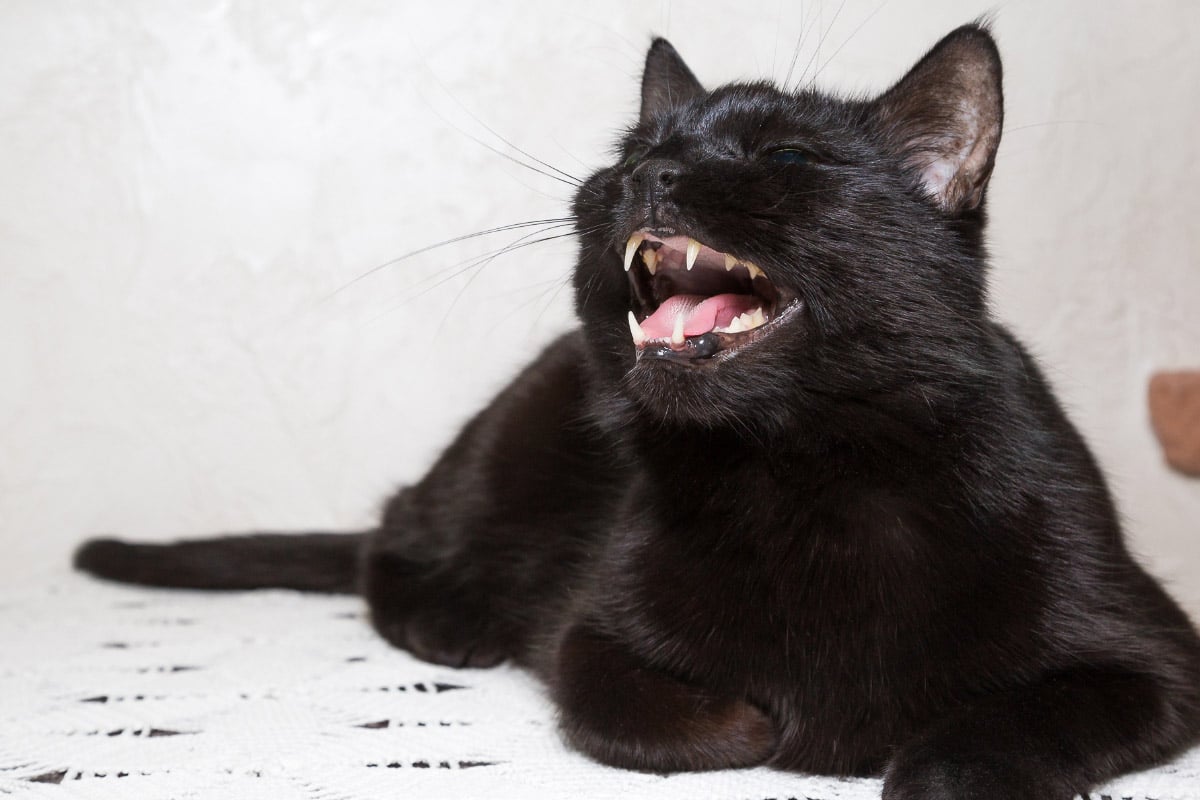 This why do cats purr and then bite you post contains affiliate links. That means if you click through and make a purchase I will most likely receive a small commission. This won't affect the price you pay. Just wanted to make sure you knew.