With Valentine's Day just around the corner, we did our usual research to curate a collection of 25 thoughtful, practical and unique gifts for both cats and their 2-legged servants.
These gift suggestions are intended to spoil those special cats you adore, and also the paw-some people who love, worship and obey them!
Here's our 2023 Valentine's Day CAT LOVER'S Gift Guide (in no purrticular order)…
♥♥♥♥♥
1. CatLadyBox – Monthly Subscription Box
CatLadyBox is the purrfect way to treat yourself and your kitties each month (you deserve it)! A new, unique box every month filled with cat-themed goodies for you, plus toys for your cats too! Get yours here. Get yours here.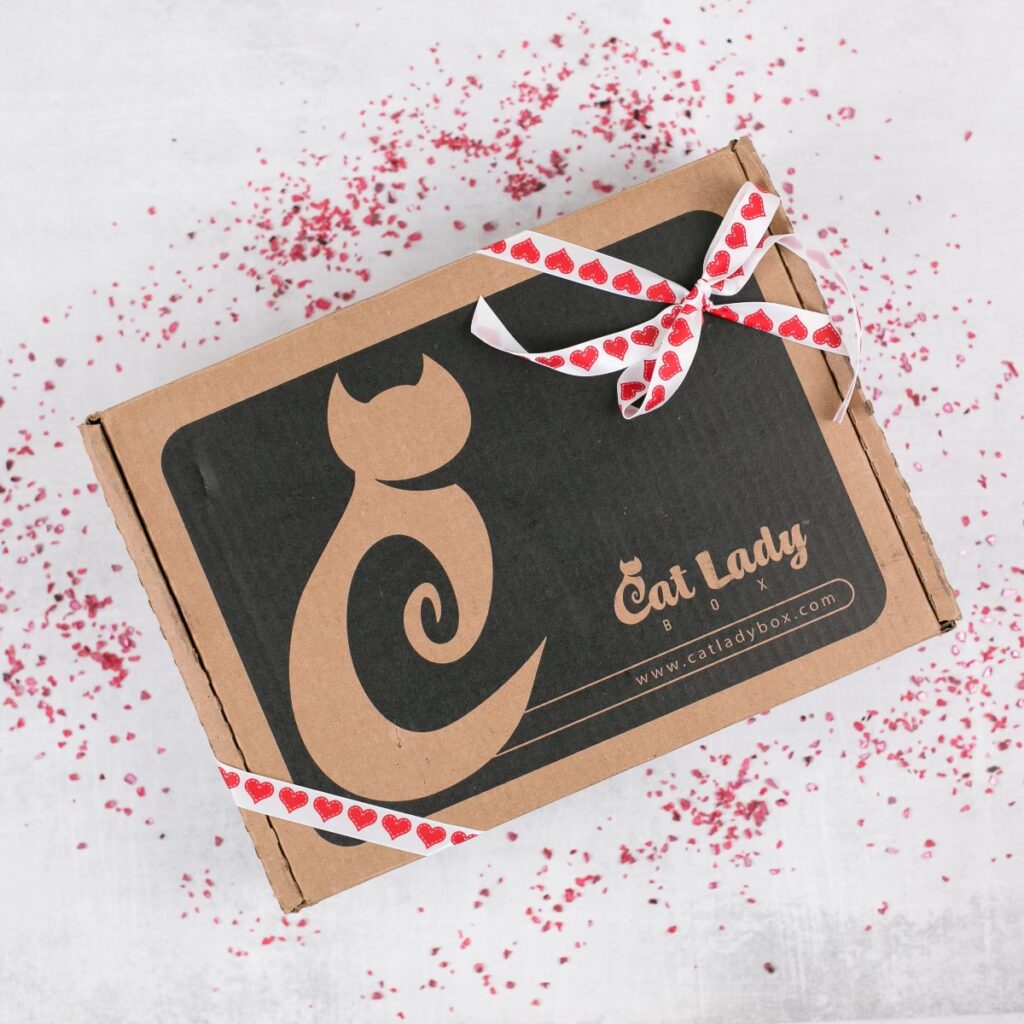 ♥♥♥♥♥
2. Indoor Cat – The Must Have Book
Can an indoor cat live a happy, stimulating, and active life? A veterinarian and a journalist answer this question with a resounding "yes," and offer real-life guidance for opening up your cat's world, even if they stay within the confines of your home. Indoor Cat, by Laura J. Moss, journalist and founder of Adventure Cats, and Lynn Bahr, a feline-only veterinarian, explores how to help cat owners understand a cat's perspective of their indoor homes, with practical ways to enhance cats' lives to the fullest and combat countless health and behavioral problems that result from indoor living. Get yours here.
♥♥♥♥♥
3. Interactive Treat Puzzle for Kitty
This interactive cat treat puzzle from Petstages stimulates your cat's natural foraging instincts. It can even be used for daily feeding to encourage a healthy eating pace with 16 hidden treat compartments that keep cats occupied. Get it here.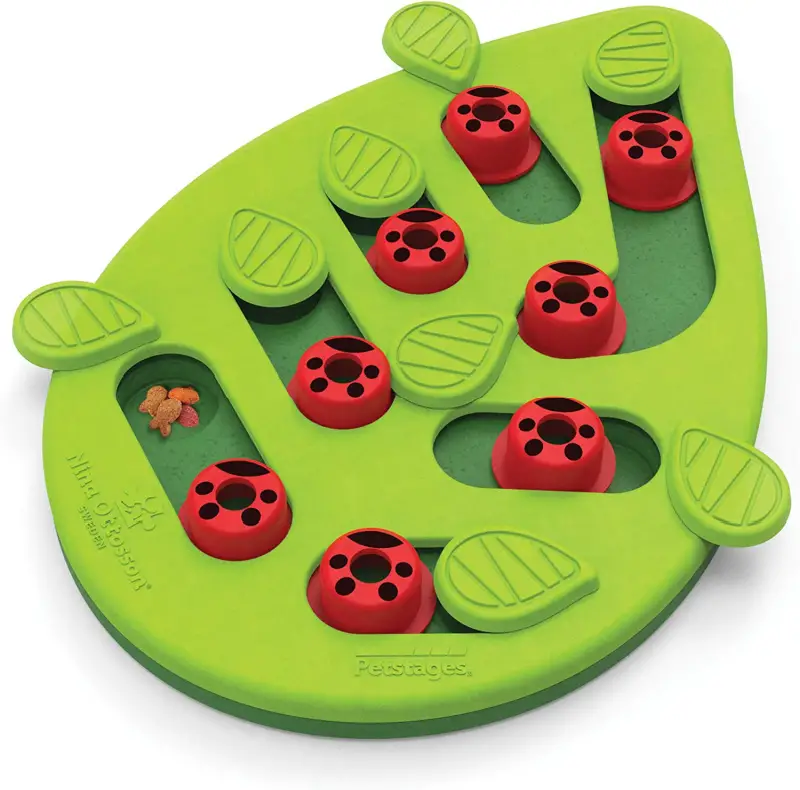 ♥♥♥♥♥
4. The Transpurrter – Calming Cat Carrier
This cat carrier has it ALL. Designed with cat parent's convenience & kitty's safety as a top priority, this is the cat carrier that will go with you everywhere – plane, train, automobile, you name it. It can be comfortably carried five ways – with the handle on top, as a backpack, with a long shoulder strap on the side or cross-body, or on top of a suitcase with the built in safety strap to keep it snug & in place while you're breezing through the airport. Stash your ID & other documents with our multi-pocket zipper pouch, for easy access when you're on the go. Get 10% OFF your order with coupon code PURRINGTONHEART until Feb 28, 2023. Get yours here.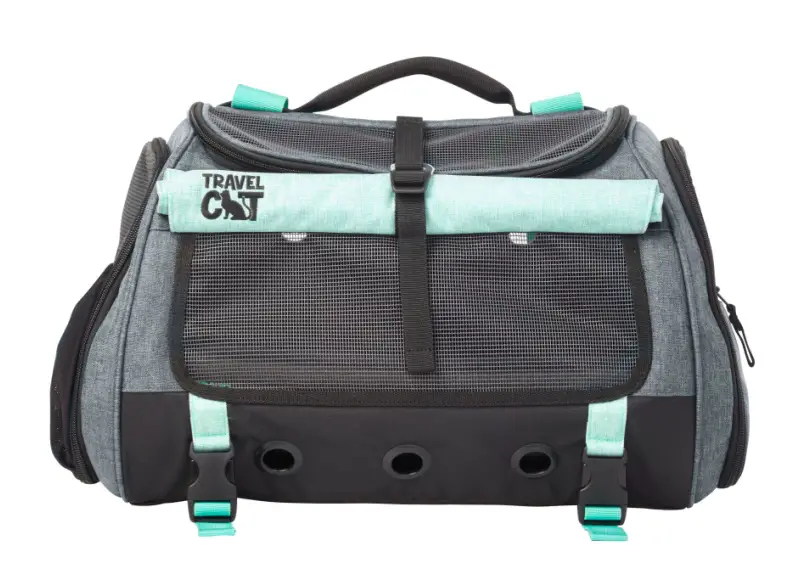 ♥♥♥♥♥
5. VitaKraft Small-Batch Healthy Cat Treats
Vitakraft knows "What Cats Are Really Into": delicious treats in pleasing textures to suit their individual tastes. Vitakraft's best-selling Lick 'n' Lap Snacks are creamy, lickable cat treats packaged in individual foil packets designed for handfeeding. They are the perfect way for owners to bond with their feline friends, as the squeezable format allows them to be licked off the end of the packet, a plate, or even a finger. Cats will come running when a Lick 'n' Lap is coming, which is why People Magazine named it their Best Cat Treat of 2022. Get them here.
♥♥♥♥♥
6. PANDORA Sparkling Paw Print Bracelet
This mesmerizing sterling silver charm has been carefully crafted to resemble the adorable paws of your beloved furbaby. The sparkly details will add a whimsical twist to the bracelet's styling. Get yours here.
♥♥♥♥♥
7. Tractive GPS Cat Tracker
Follow your cat's every step with Tractive, the world's most trusted GPS tracker for pets. Monitor their naps and well-being with Activity Monitoring, see where they've been with Location History, and let them explore worry-free with live GPS tracking. Right now get 30% OFF through February 14th, 2023. Get yours here.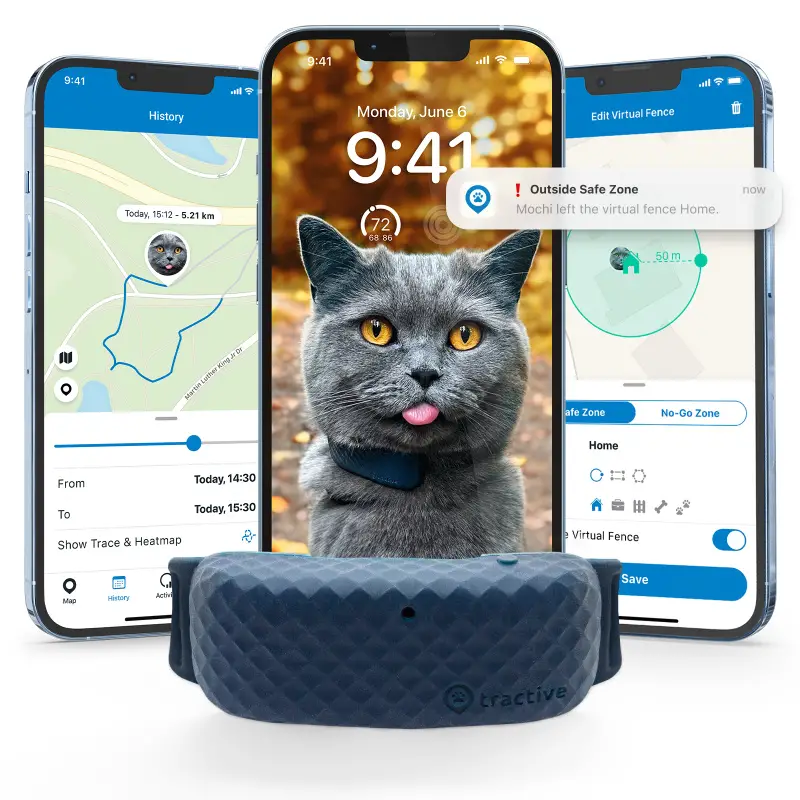 ♥♥♥♥♥
8. Self-Cleaning Litter Box from Leo's Loo Too
Roses are red, violets are blue, your kitty is sweet, so get her a Loo! With the Leo's Loo Too self-cleaning litter box you can say goodbye to scooping. Featuring Google and Alexa voice controls, a mobile smart home connected app, triple-layer safety protection, programmable UV light & more, the Leo's Loo Too is a massive step forward for cat families looking for a better alternative to traditional litter boxes. Available in four cute colors. Right now get $75 – $600 OFF Leo's Loo Too and Leo's Loo Too Bundles. Get yours here.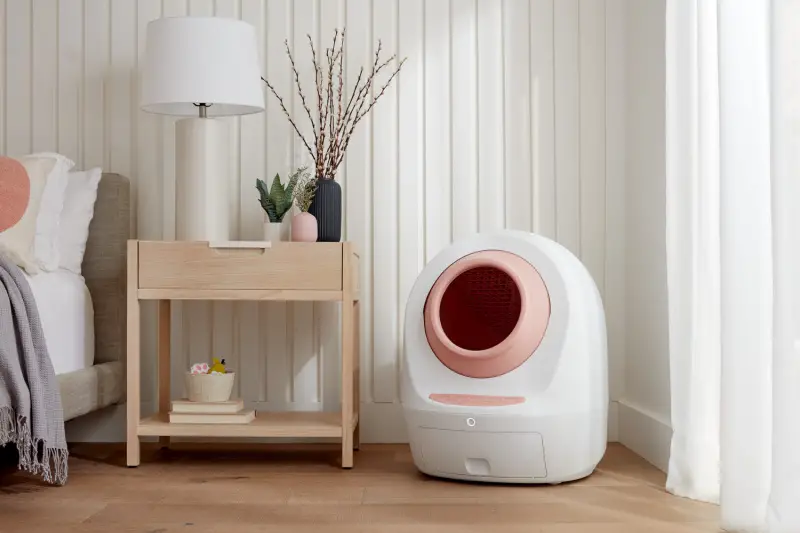 ♥♥♥♥♥
9. Ornate Vintage Metal Jewelry Box
This exquisite jewelry box can arrange your precious jewels, such as rings, earrings, necklaces or other small accessories. The exterior is enameled with exquisite ancient Egyptian cat god patterns. Made of high-quality zinc alloy, which is durable and does not rust or fade. The interior is lined with soft and elegant velvet to protect your keepsakes from dust and scratches. Get yours here.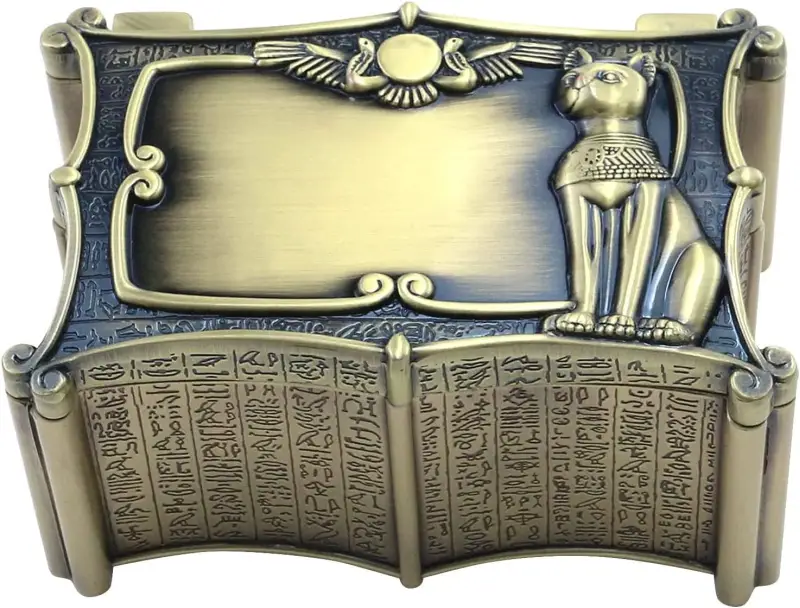 ♥♥♥♥♥
10. Kittendales Calendar for 2023
This year the team are back with all new "Kittendales" and HSAR kitties! One hundred percent of the money raised through the sales of the 2023 Kittendales Calendar helps with the day to day care of the cats and kittens at Hull Seaside Animal Rescue located in Hull, MA.  Get yours here.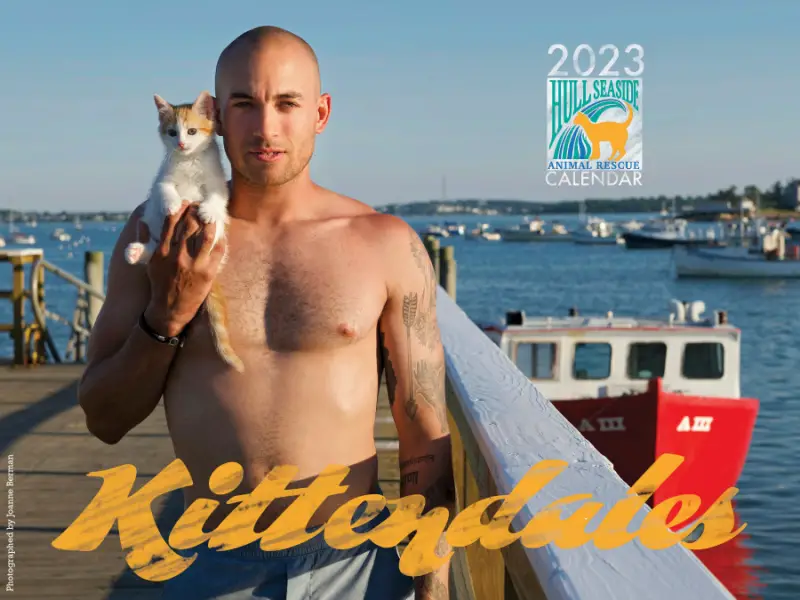 ♥♥♥♥♥
11. Cat Cardigan for Ladies
Check out this women's V-neck button down knitted cardigan sweater (95% Polyester, 5% Spandex). These cardigans are designed for a loose fit for both comfort and style. Meant for the fashion conscious feline lover. Get yours here.
♥♥♥♥♥
12. Comfy Cat Slipper Socks
These adorable slipper socks are made with a breathable polyester fabric and a soft fuzzy lining to keep your feet warm and comfy all winter long. The anti-skid foam padded sole provides traction and durability. Get yours here.
♥♥♥♥♥
13. Creative Kittens Coloring Book
Cat lovers and coloring enthusiasts will delight in these beautifully detailed feline portraits and their unique patterns of hearts, flowers, paisleys, and other magical motifs. Pages are perforated and printed on one side only for easy removal and display. Specially designed for experienced colorists, Creative Kittens and other Creative Haven® adult coloring books offer an escape to a world of inspiration and artistic fulfillment. Each title is also an effective and fun-filled way to relax and reduce stress. Get yours here.
♥♥♥♥♥
14. Rainbow Wave Tunnel Bed
With this colorful tunnel bed your cats can nap, run, play hide-and-seek, chase, and hunt. The tunnel can be turned into a circle or S-shape. The bed and tunnel are made out of soft lining that crinkles to keep your cat entertained. Get yours here.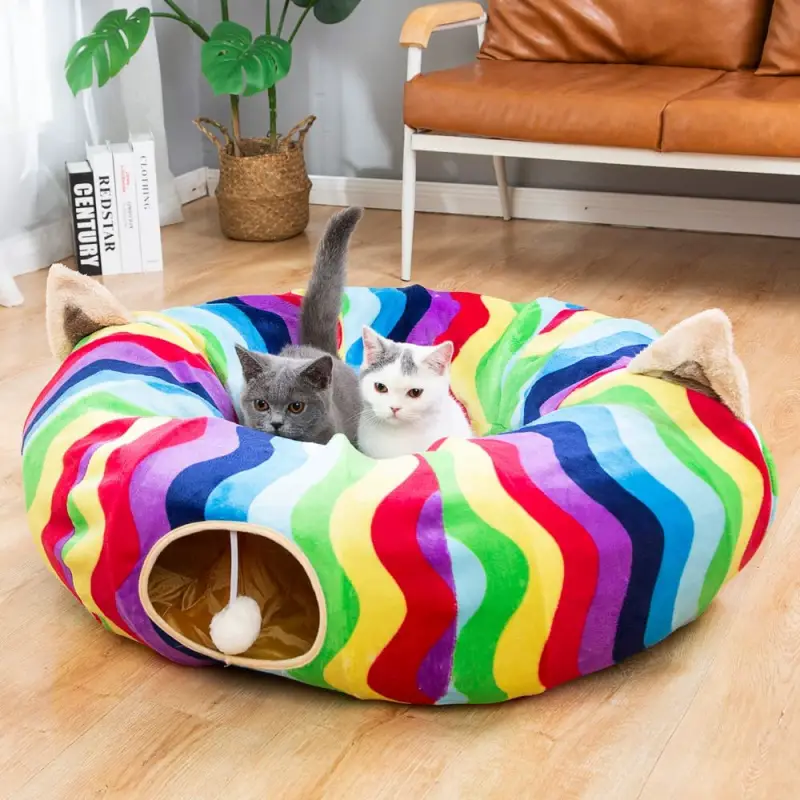 ♥♥♥♥♥
15. Lego Style Cat Model Kits
If you enjoy building Lego, then you'll love these cat model kits with over 100 different styles to choose from. Hours of fun and so many places to display them. Get yours here.
♥♥♥♥♥
16. Heated Thermo-Lookout Cat Bed
Cats love to nap and hide in their very own private space.  That's why they'll love this innovative bed.  What's more, you can check on your cat without disturbing their nap time. The convenient heater will keep your cat warm, especially useful for senior cats.  The heater is removable so this pod can be used in all seasons. The cushion is also removable for easy machine wash care. Get yours here
♥♥♥♥♥
17. Interactive Smart Mouse Toy
This interactive cat toy is designed to behave like a mouse with a cute mouse-like shape, squeaking sound and a flashing tail light strip. This smart toy will catch your cat's attention at a glance and trigger her natural instincts for hunting, chasing and pouncing. All the fun and nobody gets hurt. Get it here.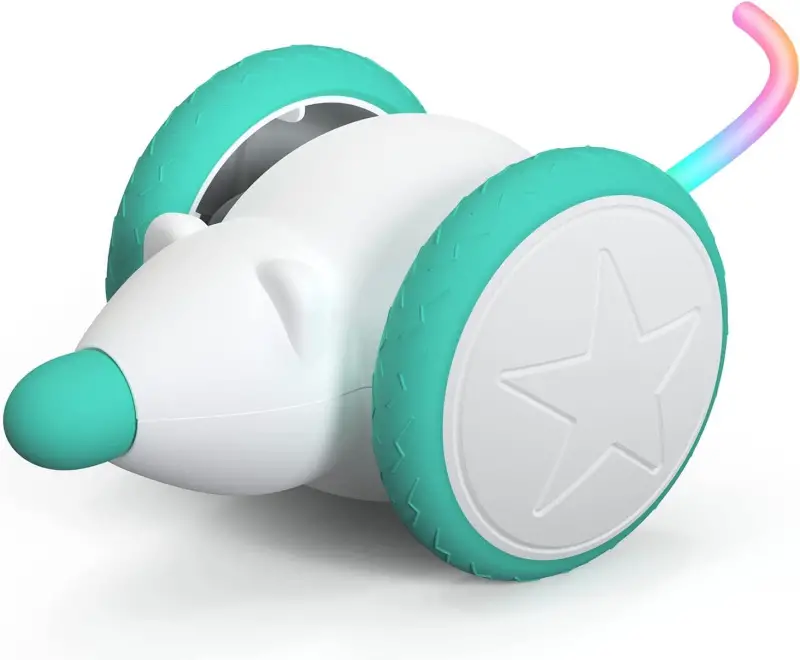 ♥♥♥♥♥
18. Designer Style Cat Necktie
This modern style tie feels as good as it looks. The adorable black cat motif is all hand embroidered onto the light gray microfiber fabric. Purrfect for the fashion conscious cat lover or veterinarian! Comes in standard 58″ in length. Get it here.
♥♥♥♥♥
19. Motion Activated Cat Laser Toy
This interactive cat toy is designed to behave like a mouse with a cute mouse-like shape, squeaking sound and a flashing tail light strip. This smart toy catches your cat's attention at a glance and triggers your cat's natural instincts for hunting, chasing and pouncing. All the fun and nobody gets hurt.  Get it here.
♥♥♥♥♥
20. Faux Leather Bifold Cat Clutch Wallet
The true cat connoisseur outfit wouldn't be complete without a cute but practical clutch purse/wallet. Here's one we love that's designed to hold cash, credit cards and your ID among other things. Get it here.
♥♥♥♥♥
21. Cat Play Tunnel with Plush Interior
We all know that cats love tunnels. This playtime toy tunnel has a cuddly soft flannel inner fabric with an outer shell that's waterproof and made from a strong Oxford cloth. The lightweight steel frame pops out and retracts easily for portable fun and easy storage.  Get it here.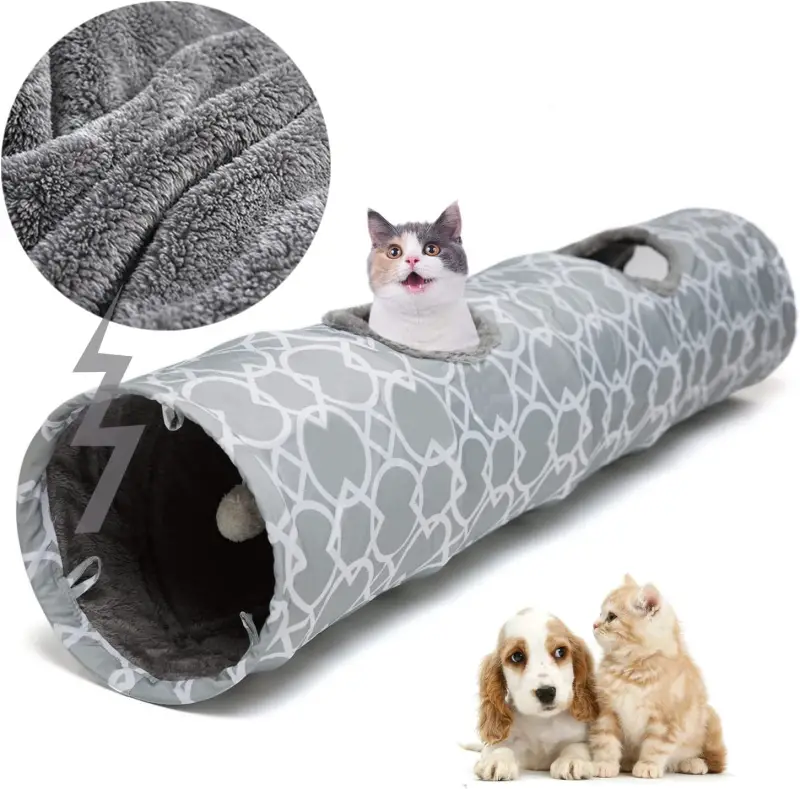 ♥♥♥♥♥
22. Catnip Kicker Toy
This cat chew toys filled with catnip, we choose a more breathable fabric, so your cat easily smell the catnip to keep your cat prefer to play with them. Get it here.
♥♥♥♥♥
23. Valentine's Day Cat Coffee Mug
This premium ceramic coffee mug could only be from one of our favorite cat-toonists (Scott Metzger). What could be better to sip your java? This mug features top to bottom wraparound color and single-sided art print with a smooth finish. Available in either 11 oz or 15 oz. Get it here.
♥♥♥♥♥
24. pureSummit Mobility Supplement
Making old cats feel like kittens!  All natural and guaranteed! Right now with coupon code PURRNOW get 3 bottles for only $24.99 with FREE shipping. Get it here.
♥♥♥♥♥
25. Cat Themed Ladies Spa Gift Basket
And finally, here's an idea to spoil your favorite cat mom with this romantic cat-themed spa gift basket! Includes 1 x ceramic novelty coffee mug, 1 x essential oil soap, 1 x bath bomb, 1 x scented candle, 1 x pink ribbon and a greeting card. All beautifully packaged inside this ready to wrap gift box. Get it here.
♥♥♥♥♥
Summary
Well there you have it! Our round up of 25 unique and thoughtful gifts for cat lovers and their fabulous feline friends. Wishing you all a meow-velous Valentine's Day!