A kitten adapted to walking on all threes and ended up nestling into a couple, making them his forever people.
Wally the kitten@babykittenrescue
Wally the kitten was two months old when he arrived at Baby Kitten Rescue for a second chance at life. He had been found with severe injuries, likely due to impact from a car.
"He was the sweetest, most gentle boy from day one. He had clearly been through so much," Caroline Grace, founder of Baby Kitten Rescue, shared with Love Meow.
"He never hissed or swatted. Once he realized he was safe, he purred nonstop as soon as he saw me."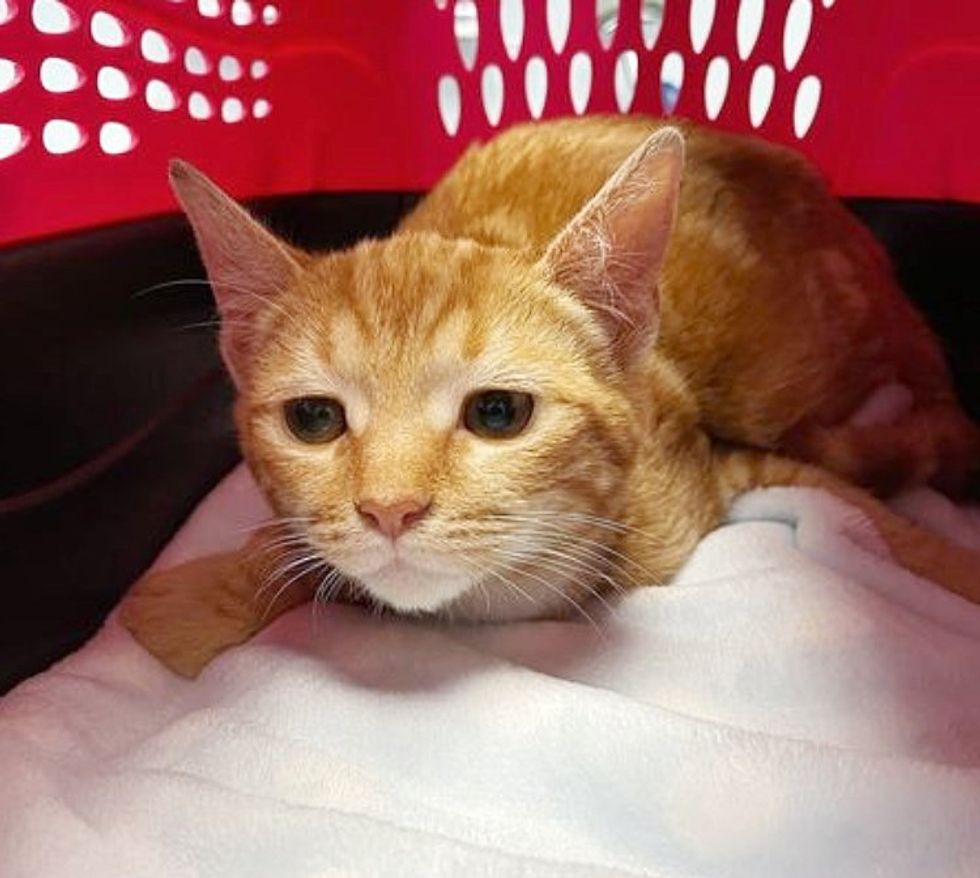 @babykittenrescue
Wally became increasingly frustrated with his limp front leg because he had to drag it around. "He had lost all nerve function of his injured leg and needed an amputation."
Soon after he underwent the surgery, he perked up as a 3-legged boy and started to truly blossom.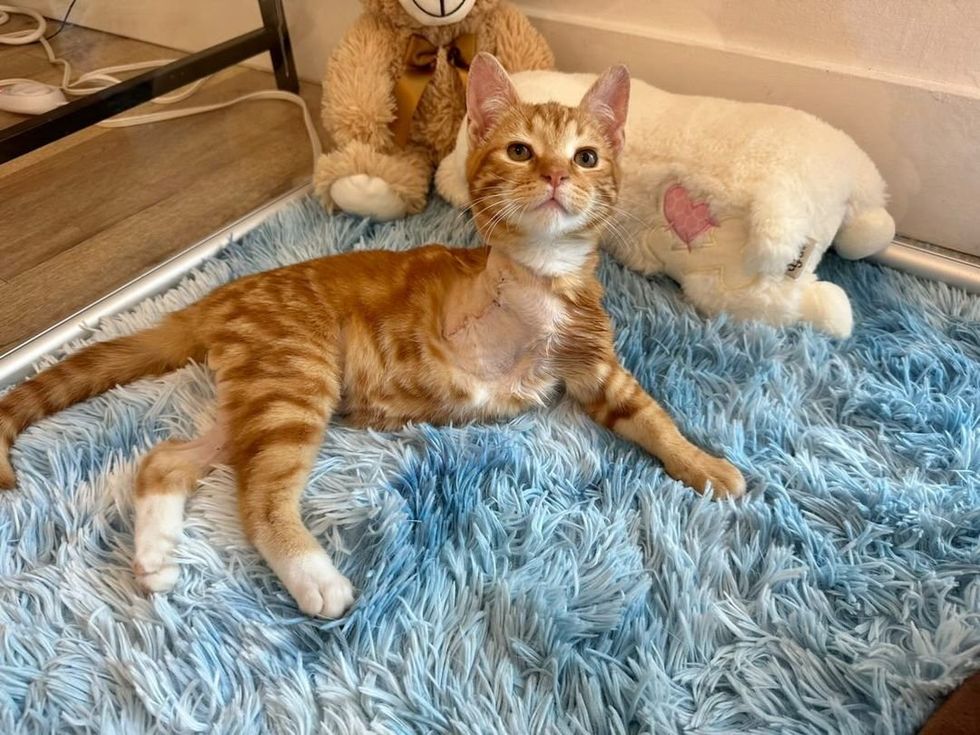 He perked up after the surgery and started to blossom@babykittenrescue
"He was standing on his three legs and eating, walking around, and even digging in the litter box like he never had before," Caroline told Love Meow.
"He experienced immediate relief from not having to drag that leg around anymore."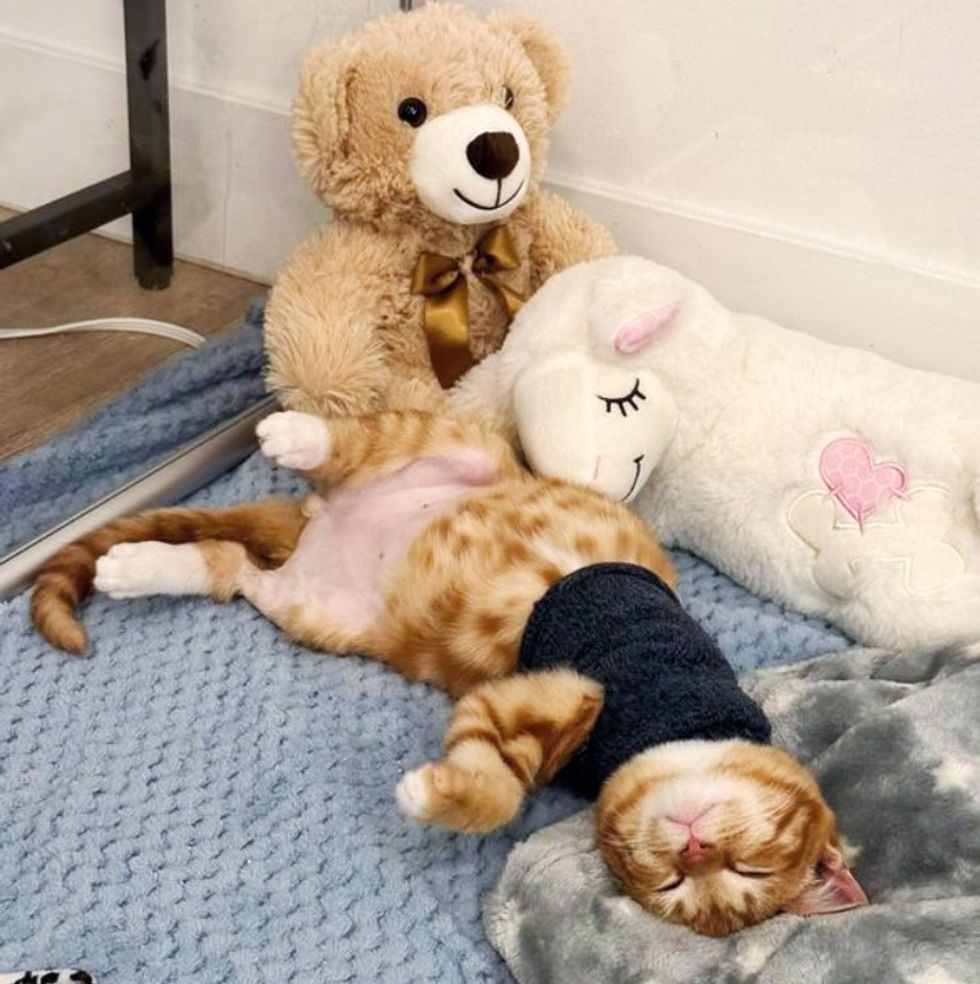 Wally is a happy purr machine@babykittenrescue
Wally donned an adorable sweater to protect his incision while he continued to heal. He wore it like a champ as he blissfully rolled around on the floor, rumbling with his loud purrs.
After two weeks, Wally was ready to move around more and play to his heart's content. "He was able to meet Chester (the resident cat) and explore the house."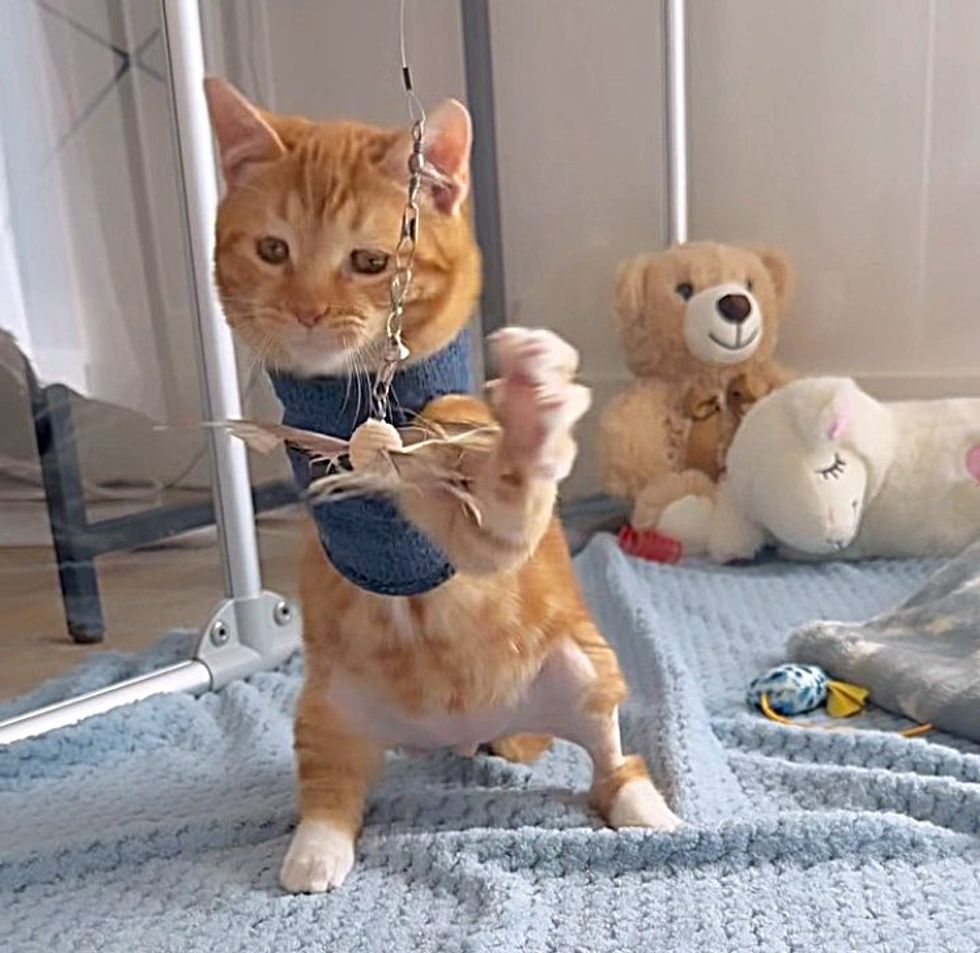 He loves to play and can stand on his hind paws like a pro@babykittenrescue
With encouragement and constant love, Wally built up his confidence as he navigated around the house. When he had a visitor, former foster kitten Otter, he was ecstatic and wanted to be as brave as his buddy.
"Wally became fast friends with Otter. It was so sweet to see them playing and to watch Wally come out of his shell even more."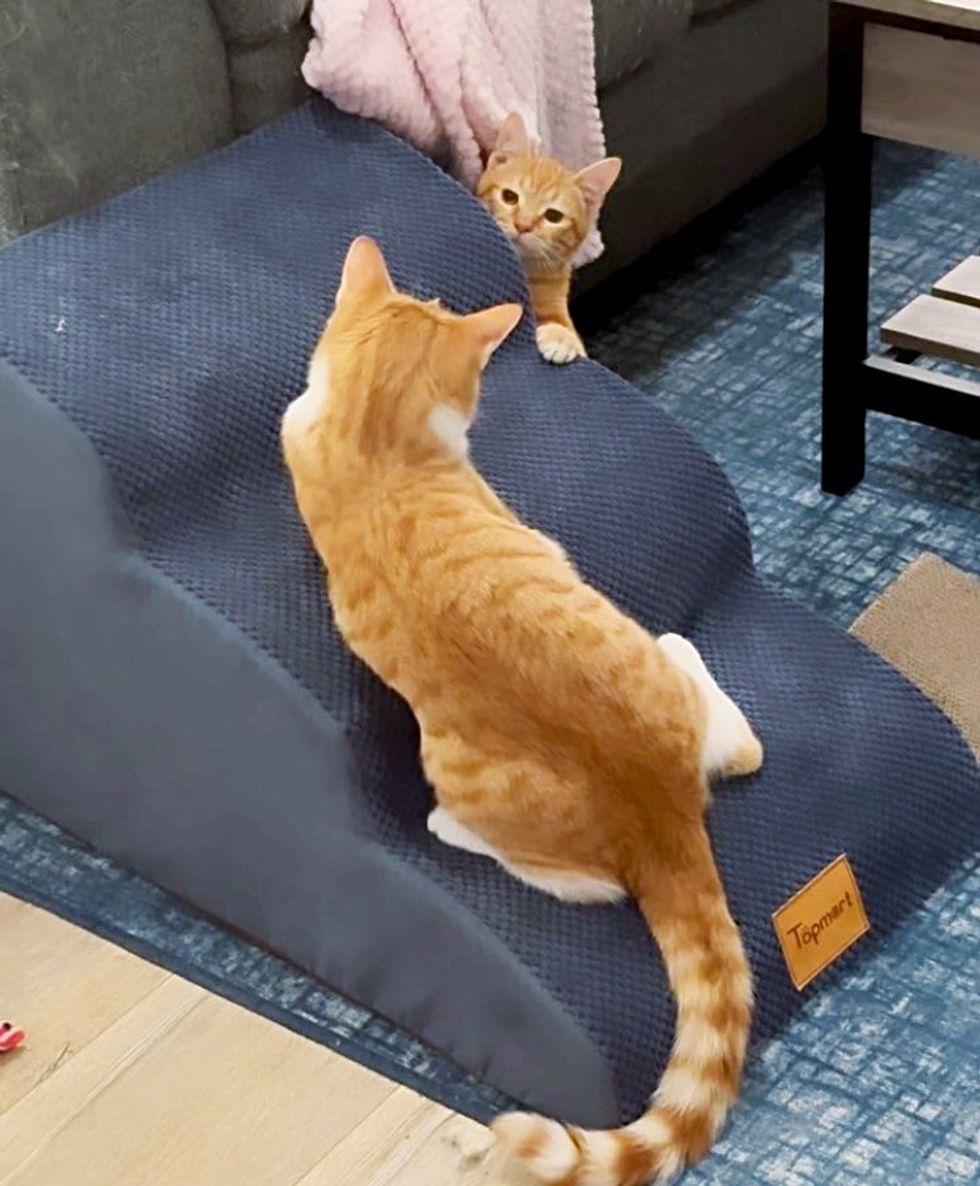 Wally and Otter@babykittenrescue
Once Wally fully recovered, his search for the perfect home began. Caroline hoped to find a quiet, stable, loving home for the deserving boy, with a family who understood his needs and was willing to give him time, patience, and tenderness.
"I wanted him to go to a home with a kitty companion to play with and give him even more confidence."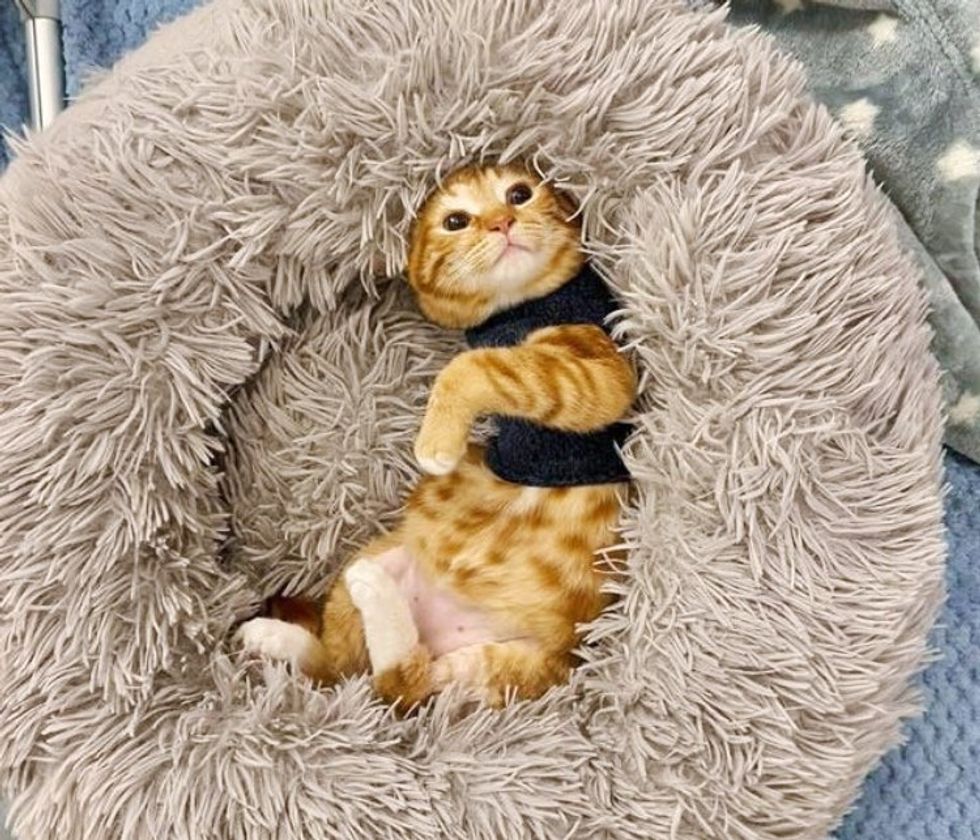 @babykittenrescue
A week later, a couple, Beth and John, set out on a trip from Las Vegas to Los Angeles for a meet-and-greet with Wally.
"They were so patient and gentle with him and stayed for over 2.5 hours, letting Wally get to know them and gaining his trust," Caroline told Love Meow.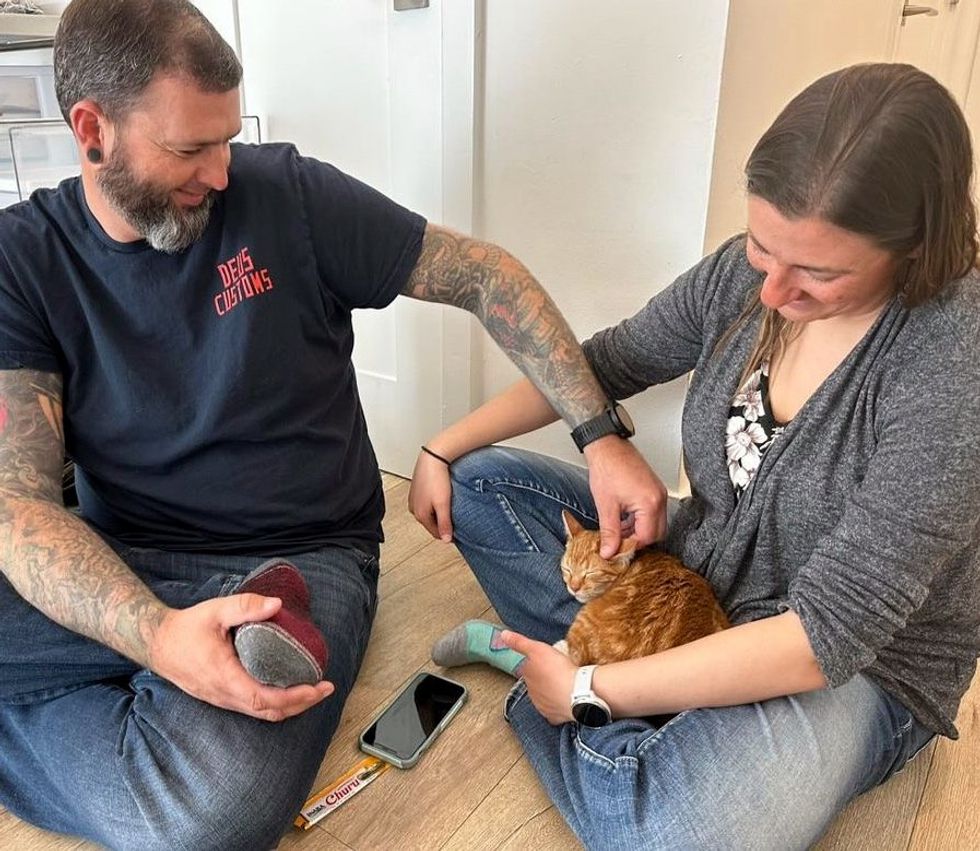 Wally has found his forever humans@babykittenrescue
"Wally ended up purring in their laps, getting face rubs, and feeling so happy and relaxed."
It was that moment Wally knew he had found his forever family. "Beth and John are head over heels in love with Wally and are committed to giving him the love and life he deserves."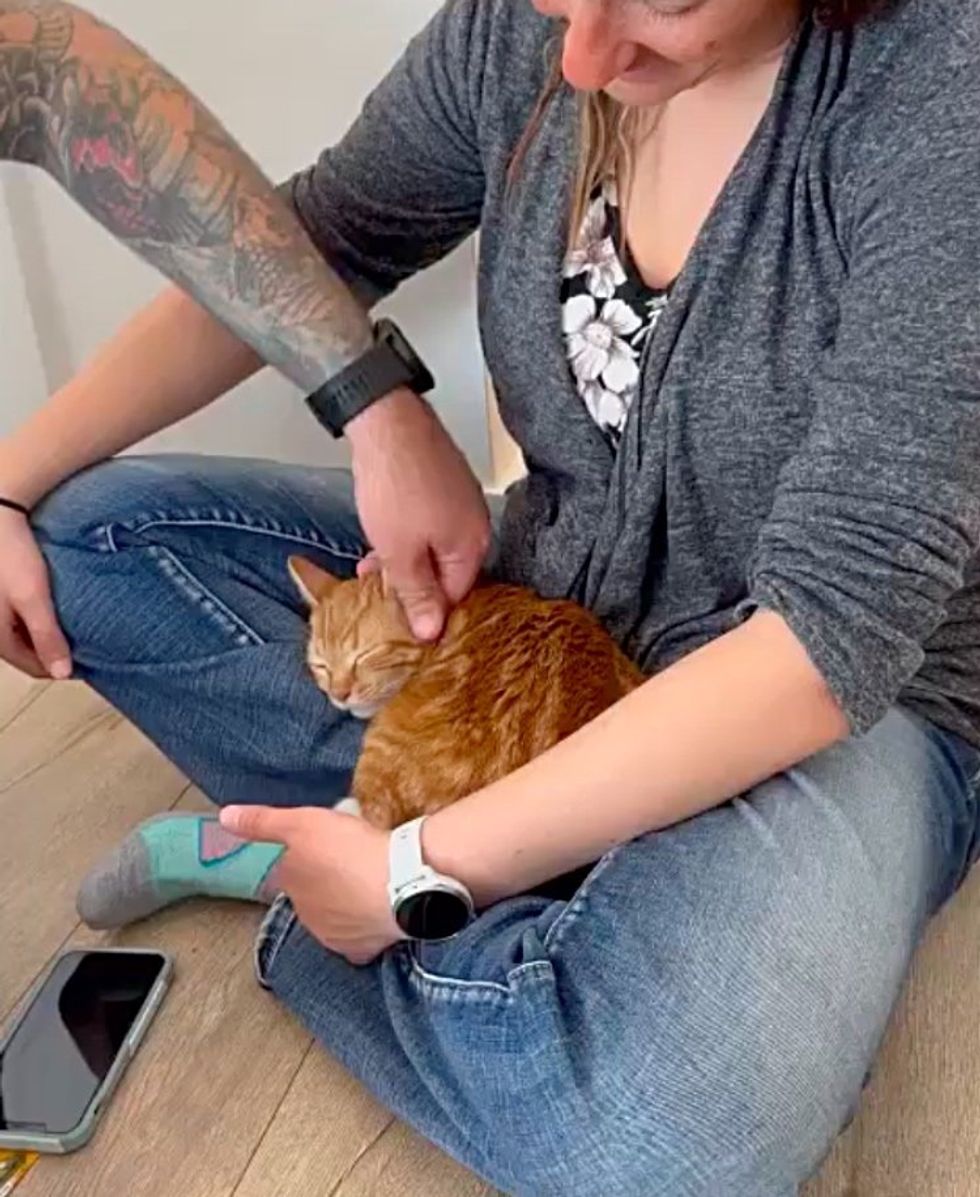 @babykittenrescue
Not only did Wally gain two doting parents, but also two feline sisters, one of which is a tripod, too.
"We truly found him the perfect forever home. I'm so happy Wally gets to live his best life, full of safety, joy, and love."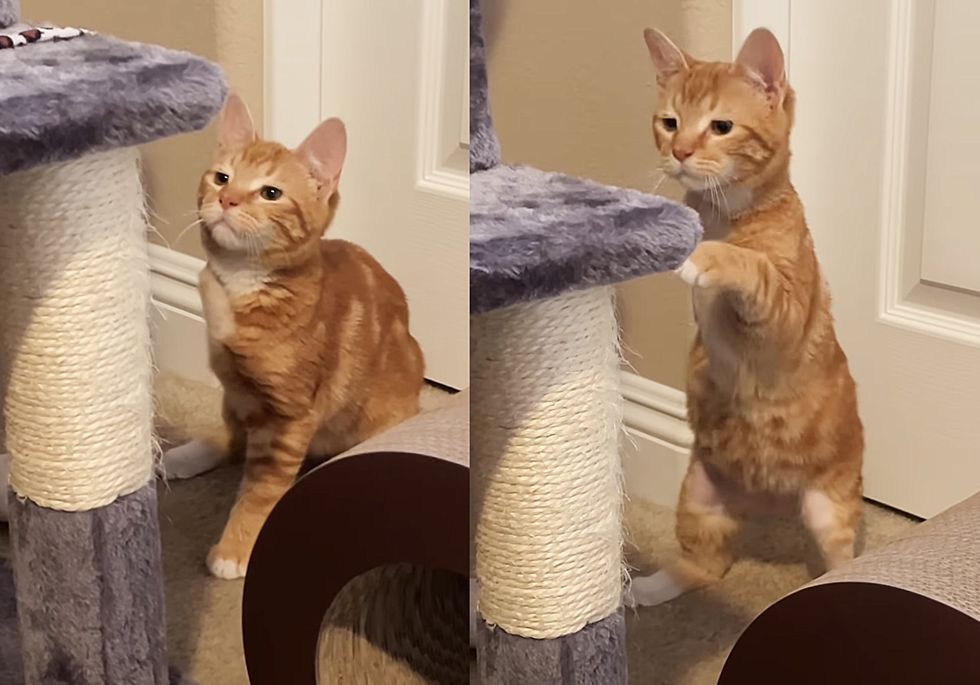 Wally playing at his forever home@babykittenrescue
Share this story with your friends. More from Baby Kitten Rescue on Instagram @babykittenrescue and Facebook.
Related story: Couple Work Side by Side to Change the Life of a 4-day-old Kitten After Rescuing Him as an Orphan